When a block is deleted, there are options to Permanently Delete Block or Archive Block, which retains the block for future use. To view and possibly use any archived blocks, use the restore block operation.
Steps: How to Restore a Block
1. On the HotDoodle Toolbar, click on the "Block" tab.
2. Click on the "Restore Block" button.

3. Locate the block to restore and click the "Restore this Block" icon above it on the right.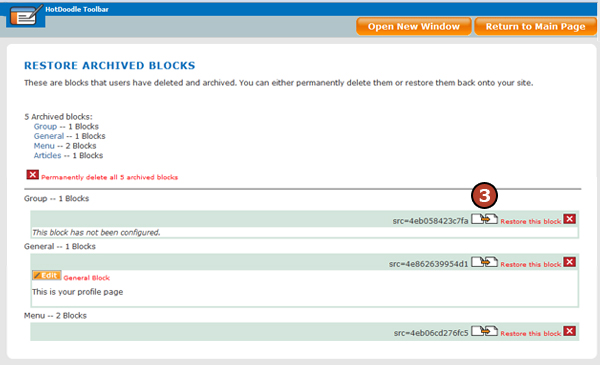 The website will be displayed with options to paste the restored block.
4. Click on the "Paste Here" button to restore the block to that section of the website.