Blocks are the core design features within HotDoodle pages and contain the content of your website. There are several types of blocks, but the most commonly used is the General Block.
Steps: How to Add a Block
1. On the HotDoodle Toolbar, click on the "Block" tab.
2. Click on the "Add Block" button.

3. On the webpage, click on the "Add Here" button where the block will display.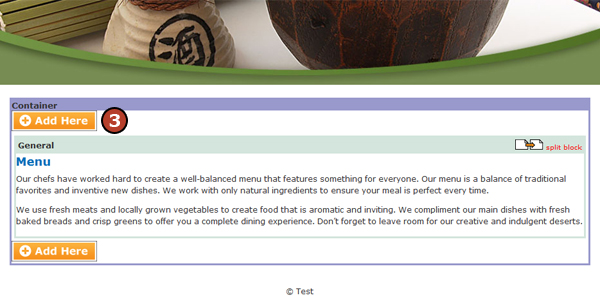 4. Click on one of the block types.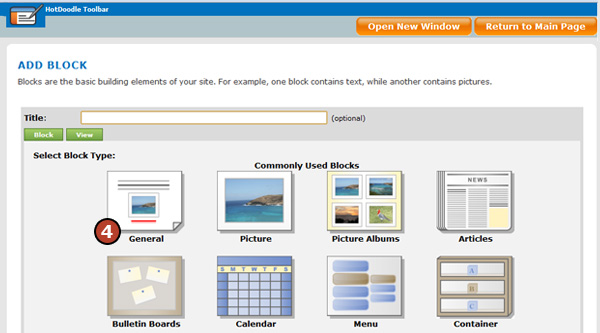 5. Click on the the view to apply to the block on the next screen.
The General Block (pictured) only has 1 view, therefore, skip Step 5.
6. Click on the "Insert this block" button.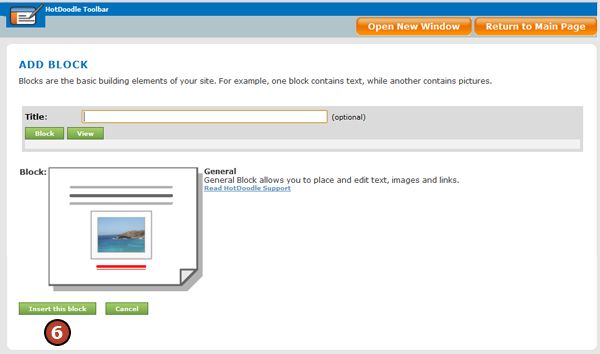 7. Add content or set the block options.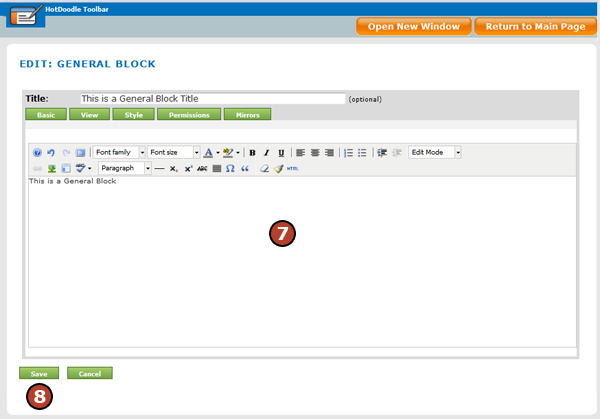 8. Click on the "Save" button.