Option 1: Configuring an Existing Domain
1. Click on My Account.
2. Click on the "Site Options" link on the My Stuff page.
3. Click on the "Config Domains" link.
4. Choose a domain name.
5. Type your exact domain in the text area under Option 3 and click the Save button.
6. Log on to the site where you registered the domain.
7. Look for an option, button or link such as "Domains," "MyDomains" or "Domain Manager."
Note: If you having trouble finding one of these options, click on the "Help" button or link. In the search box type "nameservers" or "set nameservers." If you're still having trouble, contact Support for the site.
8. Look for an option under your Domain Control Panel to mange your DNS settings to "Change Nameservers" or "Set Nameservers."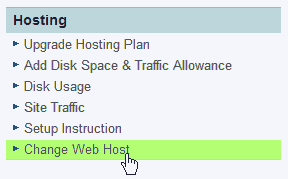 9. In the "Nameserver 1" text area type "N1.HOTDOODLE.COM".
10. In the Nameserver 2" text area type "N2.HOTDOODLE.COM".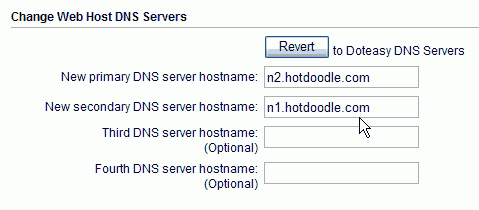 11. Click on a the "Save," "Set," or "Apply" button.