A user may request to unsubscribe from a newsletter or another group, but still want to remain a registered user on the website. HotDoodle gives both the user and the website owner the ability to remove the user from the group.
Steps: How to Remove Group Members
1. From the HotDoodle Toolbar, click on the "Administration" tab.
2. Click on the "User & Group Accounts" button.

3. Click on the "Manage Groups" link.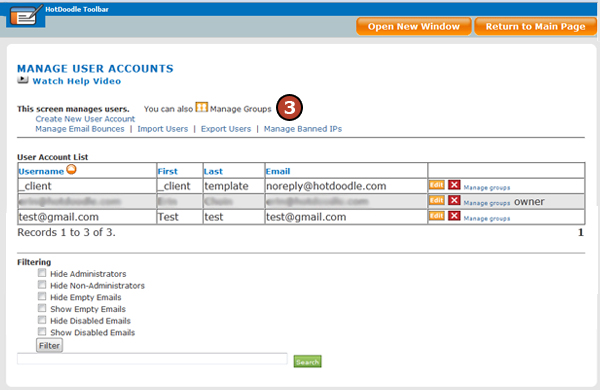 4. Click the "Manage Members" link next to the group that needs the member removed.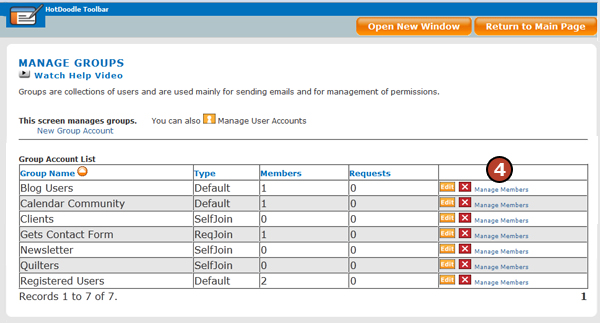 5. Click to remove the check mark for the user under "Is Member?".
You can use the filtering checkboxes at the bottom of the page to view all members or non-members of the group or the search feature to locate a specific user.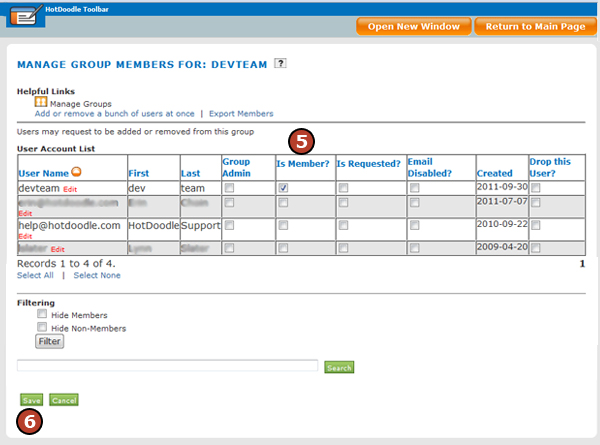 6. Click on the "Save" button.