If your address changes and will need to get an updated embed code from Google maps and replace the code already in your HotDoodle website.
Steps: How to Update an Address on a Google Map
Get the Code from Google
1. Go to www.maps.google.com
2. Type in the address you want the Google Map to display
3. Click the magnifying glass button.
4. Once the location is displayed on the map, click on the chainlink icon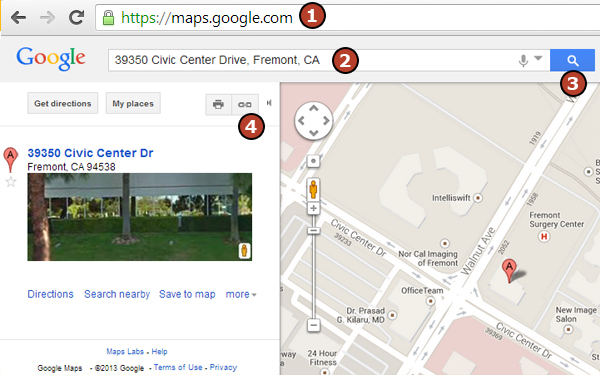 5. Select and copy all the code in the "Paste HTML to embed in website" field.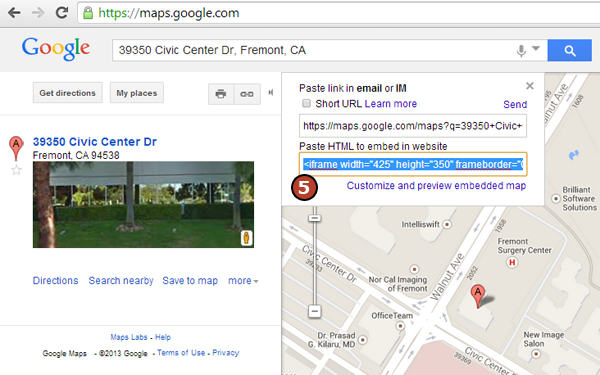 6. Open or return to your HotDoodle website in editing mode
7. Navigate to the page on your website with the existing Google map.
8. Click to add a checkmark in the box next to "Configure Blocks" in the HotDoodle Toolbar.

9. Click the "Edit Flash/YouTube Block" icon above your existing Google Map.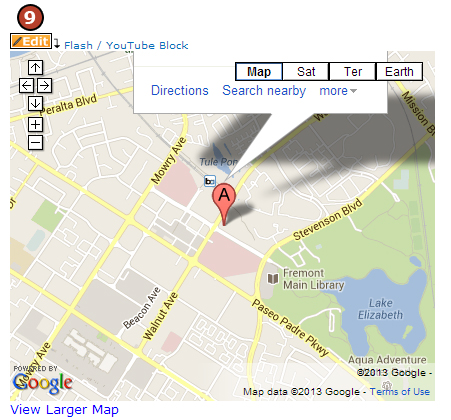 10. Paste the new code from Google maps over the existing code in Option 4
11. Click the "Save" button.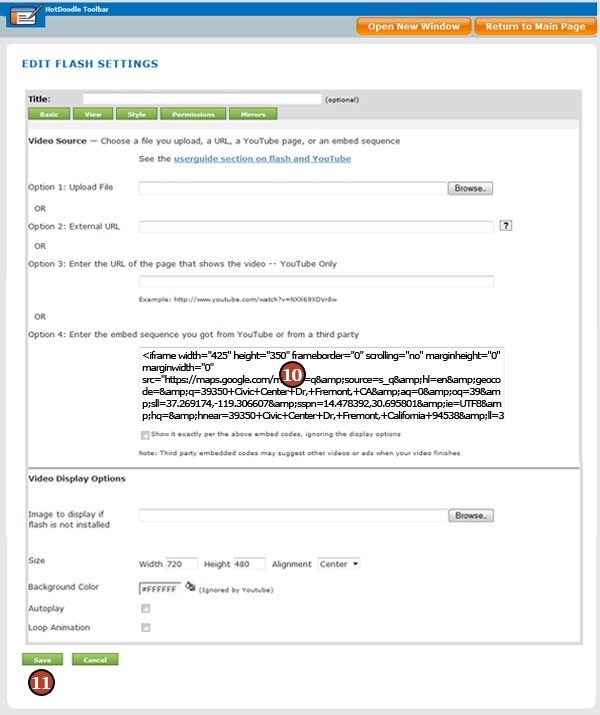 12. Refresh your page by either pressing the F5 button on your keyboard or clicking on the refresh/reload button on your browser.