A metatag is a special section of HTML code that contains specific information about your site. Search engines read this information to determine the relevancy of the site based the search terms. The information in metatags is referred to as "metadata."
The Site Identification screen provides a friendly user-interface for entering the metadata for your site including title, description and keywords.
Steps: How to Edit Site Metadata
1. From the Toolbar click on Administration.

2. Click on the Configure Site button.
3. Click on Site Identification.

4. Type in a title for your site.
5. Type in keywords for your site.
6. Type in a description for your site (include as many keywords as possible).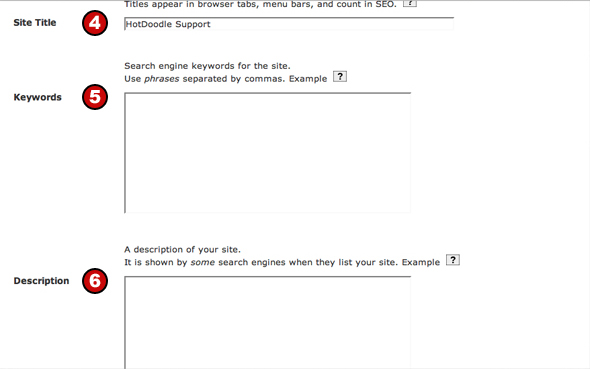 7. Scroll down and click the Save button.