YouTube.com is a website that provides free video hosting. Videos uploaded to YouTube.com are automatically converted to flash format and can be linked and displayed on a HotDoodle website.
Steps: How to Add a YouTube Video
1. Go to www.Youtube.com and locate a video to add to the HotDoodle website.
2. Click on the "Share" button below the video.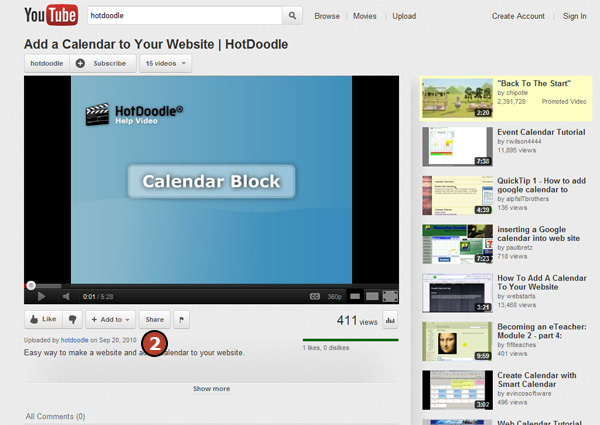 3. Click on the "Embed" button.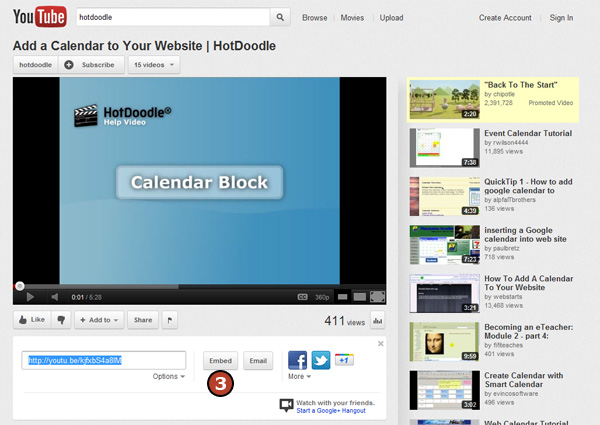 4. Copy the embed code provided by YouTube.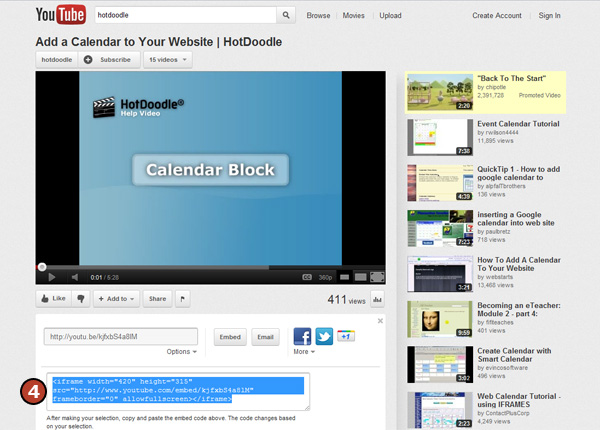 5. On the HotDoodle Toolbar, click on the "Block" tab.
6. Click on the "Add Block" button.

7. On the webpage, click on the "Add Here" button where the Flash/YouTube Block will display.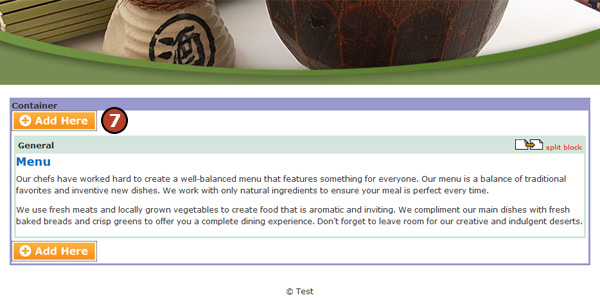 8. Click on the "Flash/YouTube" block.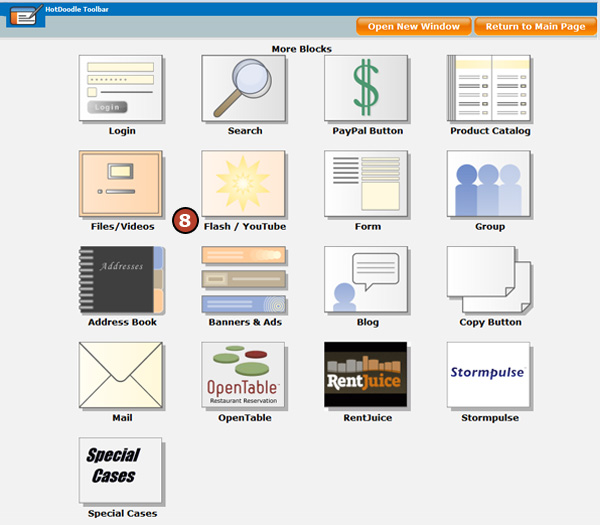 9. Click on the "Insert this block" button.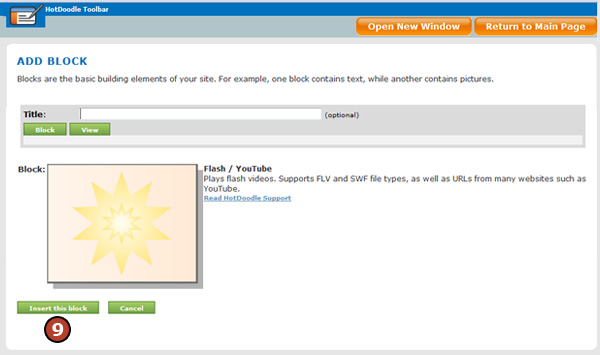 10. Paste the embed code from YouTube into the field in [Option 4].
Using the embed code will allow the video to be played on mobile devices.
11. Check the box below to display the player exactly as the embed code state. If checked, skip step 12.
12. To Customize the look of the player instead, use the setting these settings to determine the size, alignment, background color, and play options.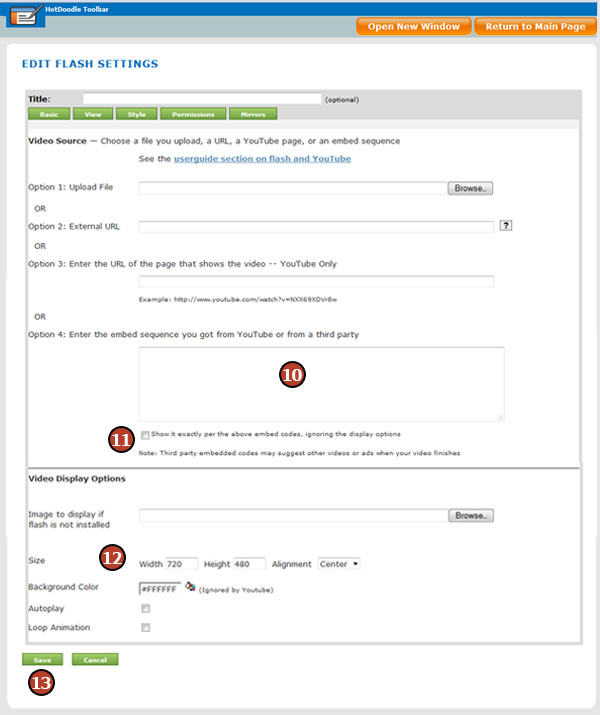 13. Click on the "Save" button.