To display the navigation menu in a different location, or to display multiple navigation menus, add a Menu Block. By default, all navigation menus will display the exact same page links. HotDoodle offers the option of displaying multiple navigation menus with different page links. See: Create Special Menus To change the look of an existing Menu Block, See: Edit a Navigation Menu.
Steps: How to Add a Navigation Menu
1. On the HotDoodle Toolbar, click on the "Block" tab.
2. Click on the "Add Block" button.

3. On the webpage, click on the "Add Here" button where the block will appear.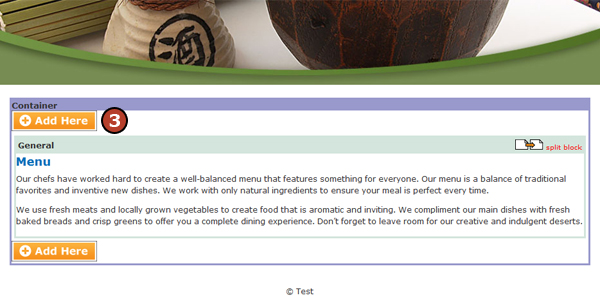 4. Click on the "Menu" button.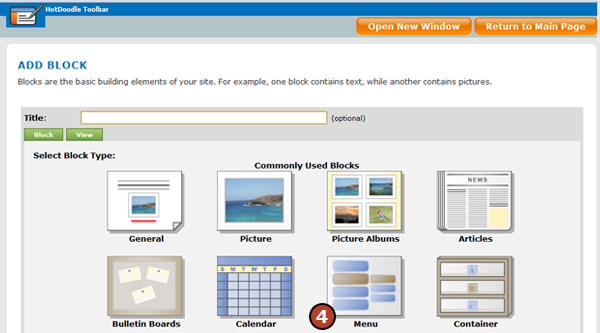 5. Click on a menu view type.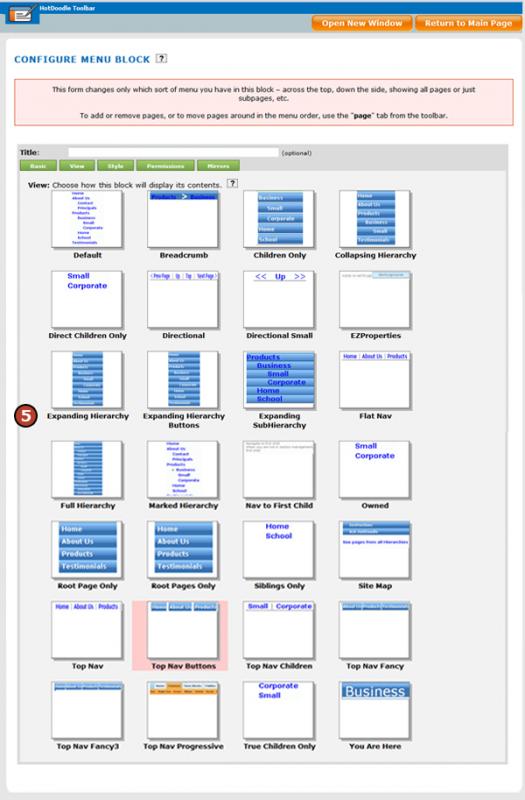 6. Click on the "Insert this block" button.